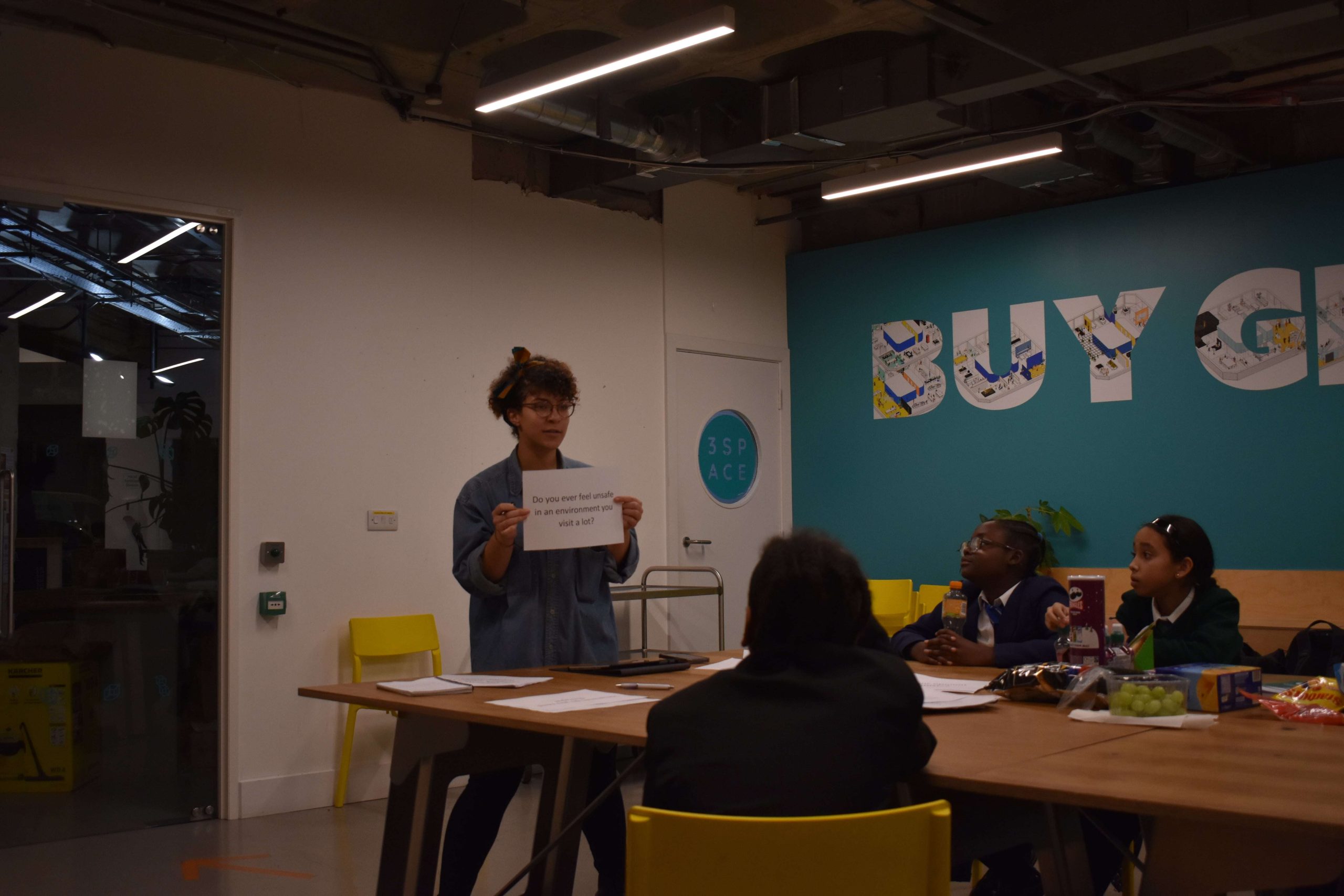 Aysia Reflects
The following blog is a reflection written by Aysia Jordan about a one-week
workshop Black Thrive Lambeth's Children, Young People and Families team
hosted as part of their Children In Need: Voice and Power project.
I very much enjoyed the one-week club at Black Thrive. I learnt so much and enjoyed all the activities we did (such as drawing and describing the area we live I and talking about our likes and dislikes. This was fun to do as we learnt more about each other and where we are all from). My Mum was glad to know that Audrey convinced me to do sports as I played a few games of football while I was there.  Audrey and Amy taught me how to be more independent as most things me and all the other kids had to do by ourselves, like order lunch (which is more of a challenge than you would think) and I made many new friends. I very much loved how Audrey and Amy didn't want us to feel like the club was school, and I felt very supported and listened to by them.
We talked about some of the issues that us young Black kids have that we want to improve and spoke about our experiences. Every day I looked forward to going to see them and all the others. We filmed a video showing the problems a Black community faces in groups on iPads and I really enjoyed doing that. We also wrote about where we are from and things about our culture on [pieces of] paper, talking about the problems we have faced relating to them. We'd also do ice breakers anytime a new child joined the club to make them feel welcome. Anytime there was an argument between any of us, Audrey and Amy were very understanding and listened to both sides of the story. Although I went to this club with a friend, I feel like I wouldn't have been shy if I hadn't.  
I think this club would be a great place to go to talk about experiences and how to change them for the better. I very much enjoyed the time I spent [with] Black Thrive and I'd like to do more things with them in the future if possible.