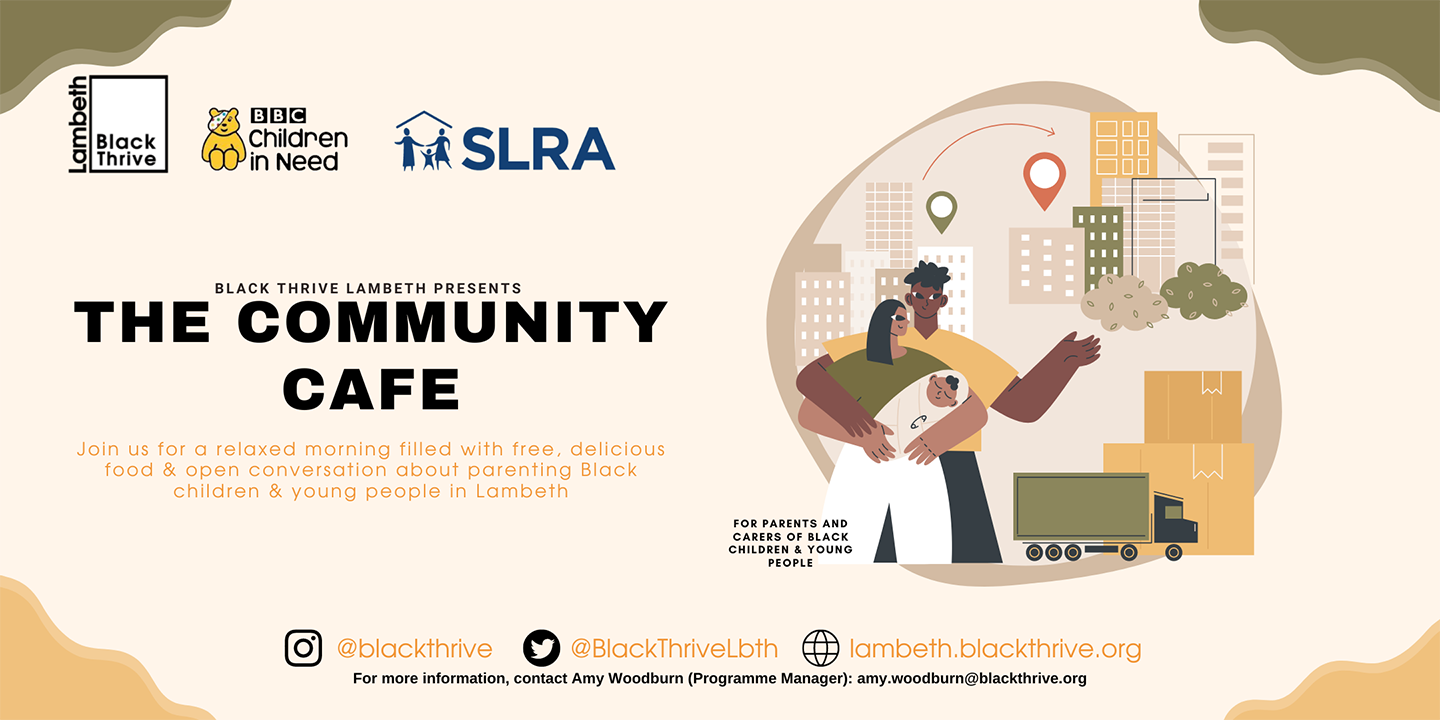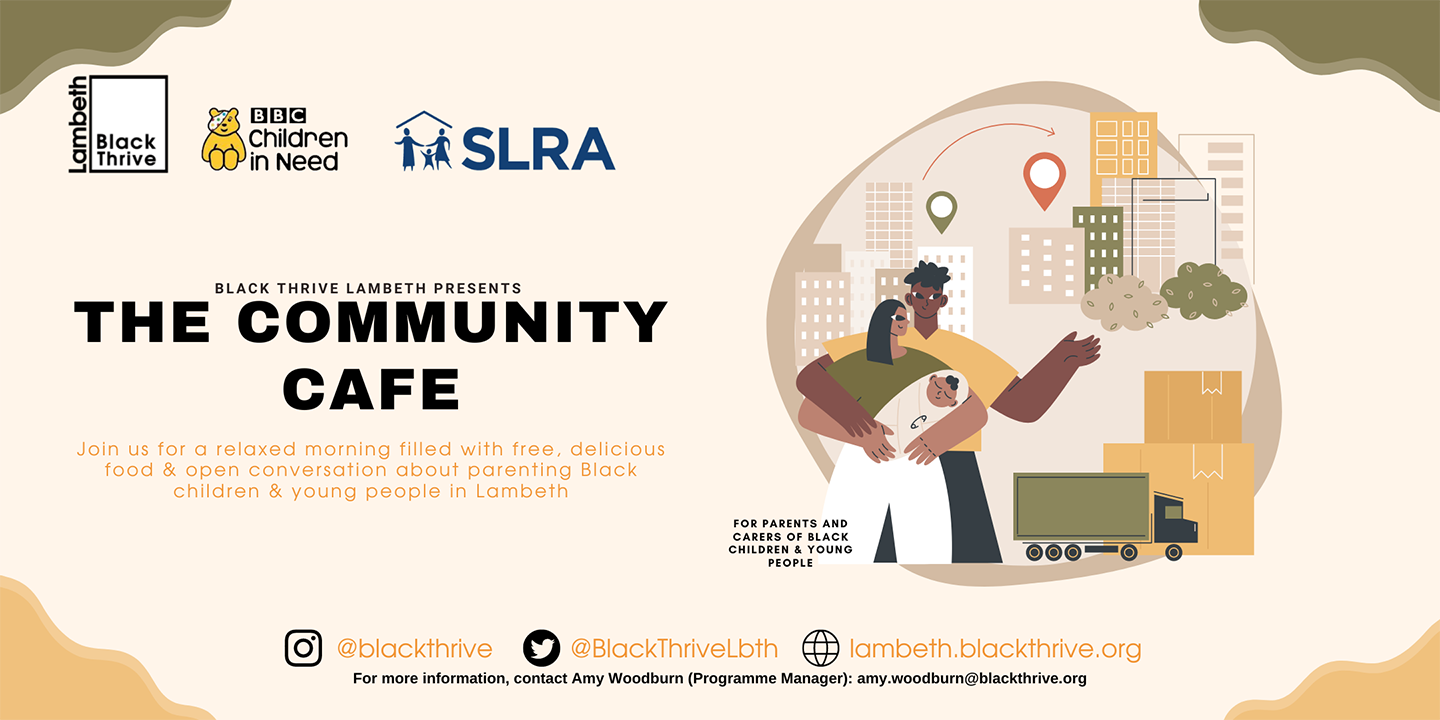 The Community Cafe
Happy New Year! The team at Black Thrive are starting the new year strong with another Community Café.
Ensuring our children and young people have the support they need in managing their mental health challenges is our main priority and we need you to make it happen. We've spent some time in Brixton, West Norwood and now we're heading to Streatham…our next café will be hosted at South London Refugee Association!
We're partnering with SLRA to bring you a morning filled with with delicious food and an open, informal discussion about a range of topics concerning parenting. We've discussed schooling in Lambeth, mental health support when your child is in crisis, where to get support as a parent, dealing with the police and more.
This is an open and safe space – diversity of thought and opinions is encouraged and welcomed! And taking part is completely free of charge, we just need you to register for the event by clicking the link below. We understand that you may have little ones you'd like to bring along, they are welcome as well.
Thursday, 26 January 2023
The Woodlawns Centre 16 Leigham Court Road London SW16 2PJ