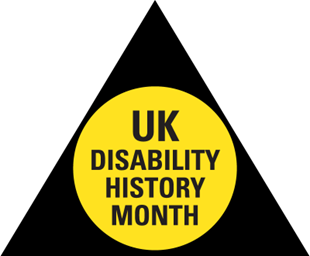 Rounding up Disability History Month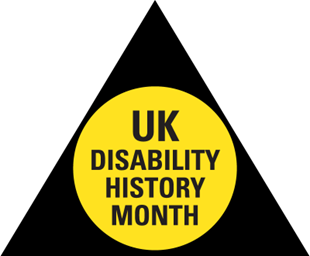 As UK Disability History Month comes to an end (16th November – 16th December 2022), at Black Thrive Lambeth we know that this is by no means an end to the work that we need to do to support Black Disabled communities. This past month, we highlighted
Black Disabled activists and campaigners
, as well spotlighted our No Wrong Door project, built on research centring the experiences of Black Disabled People in Lambeth when looking for meaningful employment. We also had the privilege of having Dr Ossie Stuart, an expert advisor on equality and diversity, internally facilitate an enriching session on what it means to be Black and Disabled. It's important that we continue engaging in this dialogue, take an intersectional focus, and encourage our partners to do the same.
We need more data and greater visibility
It is clear that there is limited information that touches on the intersection of race and disability. Data that is available is too often aggregated (where all information and components are merged and summarised) and this approach fails to fully take into account the role race plays. It is also important to also acknowledge other intersectional aspects such as class, type of impairment, and gender.
In our No Wrong Door Cover Report, we note that Black people who are employed, are "more likely to occupy low paid, precarious work". This inequality is also found in Lambeth; in 2020, the employment rate amongst Black 16-64 year olds was 71.5%, compared to 81.8% for White individuals. Black 16-64 year olds were 12.59% less likely than White 16-64 year olds to be in employment. Furthermore, despite Black communities making up 18% of Lambeth's adult population, they account for 27% of people with multiple long-term conditions. Additionally, Black residents in Lambeth develop multiple long-term conditions up to 10 years earlier than their White counterparts.
By being more representative and transparent with data and information we have, this can help us better recognise nuances that are often overlooked and better address inequalities that continue to exist.
We need to meaningfully work with Disabled people and the Disabled People's Movement
As Audre Lorde puts it, "there is no such thing as a single-issue struggle, because we do not live single-issue lives". To drive meaningful and sustainable change, we need to be able to work across movements and work in solidarity with one another.
The No Wrong Door Partnership is working towards centring and empowering the voices of Black Disabled residents in the drive towards systemic change; one approach to this has been to recruit a local group of Black Disabled Lived Experience Leads. The role of Lived Experience Lead includes drawing on their lived experiences of being both Black and Disabled, reflecting on their own employment journey, and embedding their perspective to challenge and improve employment support systems in the borough. In addition, Disability Advice Service Lambeth (DASL) are our disability experts within this Partnership and supporting this work.
Disabled people bring a wealth of expertise and value, and it is through genuine listening and accountability, we can work in solidarity with one another.
We need to see barriers as the root of the problem
We believe that people with impairments are 'disabled' by the barriers operating in society that exclude and discriminate against them. This is the essence of the social model of disability which is a framework developed by Disabled people to act against the exclusion experienced by Disabled people. This approach identifies that society imposes barriers that are 'disabling' and the root of the problem, and therefore encourages us to think of ways to remove, minimise or reduce such barriers by providing other forms of support. This approach aligns strongly with our mission at Black Thrive Lambeth to challenge systems, attitudes, and structures.
Nevertheless, we also recognise that there are limits to the social model approach, for example, it does not take account of intersectional barriers or the nuances of certain impairments. This model was never intended to solve every situation, but we can appreciate that this practically helps us think about how we can challenge society and how we all have an important role in making that happen.
The onus is too often placed on Disabled people to educate, inform, and drive change. We can take initiative to better foster a supportive environment and tackle these societal barriers together.
There remains a lot of work to be done and it is crucial that we think beyond UK Disability History Month and beyond the bare minimum. It is through mutual respect, continued learning, solidarity working, and constructive reflection can we truly achieve equity for the communities we support.