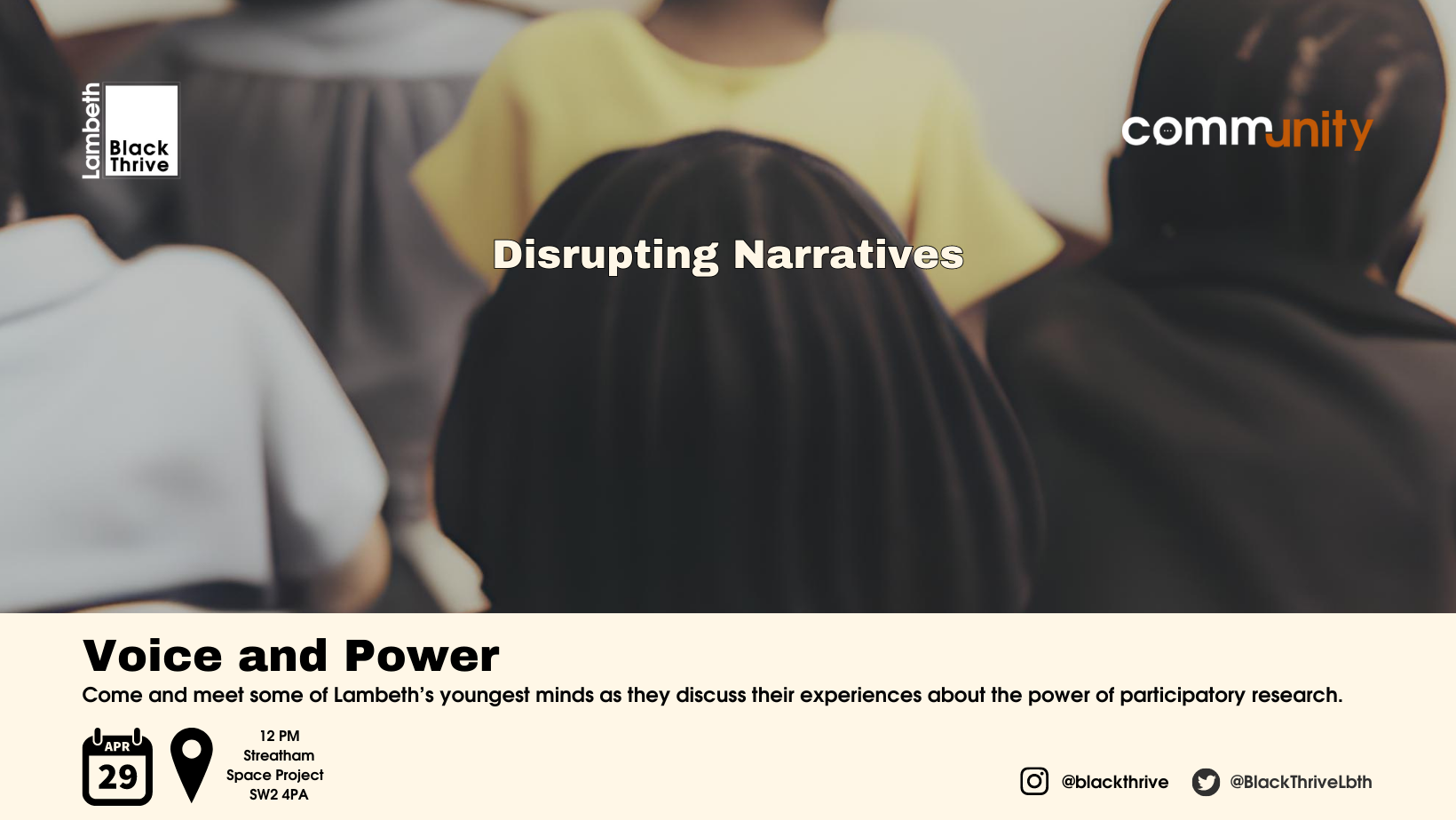 Voice and Power: Young Researchers
Come and meet some of Lambeth's youngest minds as they discuss their experiences about the power of participatory research. Join us as we explore how we can change the narrative around whose opinions matter, and how we can empower young people to make their voices heard.
A panel of our young researchers will be coming together to answer your questions about their experiences of research with the Black Thrive team.
Questions will be submitted, vetted, and prepped for in advance, so please send your questions to amy.woodburn@blackthrive.org before the 24th March
Click here to discover more about our project
AND click here to send in your questions for our young researchers 
Streatham Space Project Sternhold Avenue London SW2 4PA
sadiki.harris@blackthrive.org