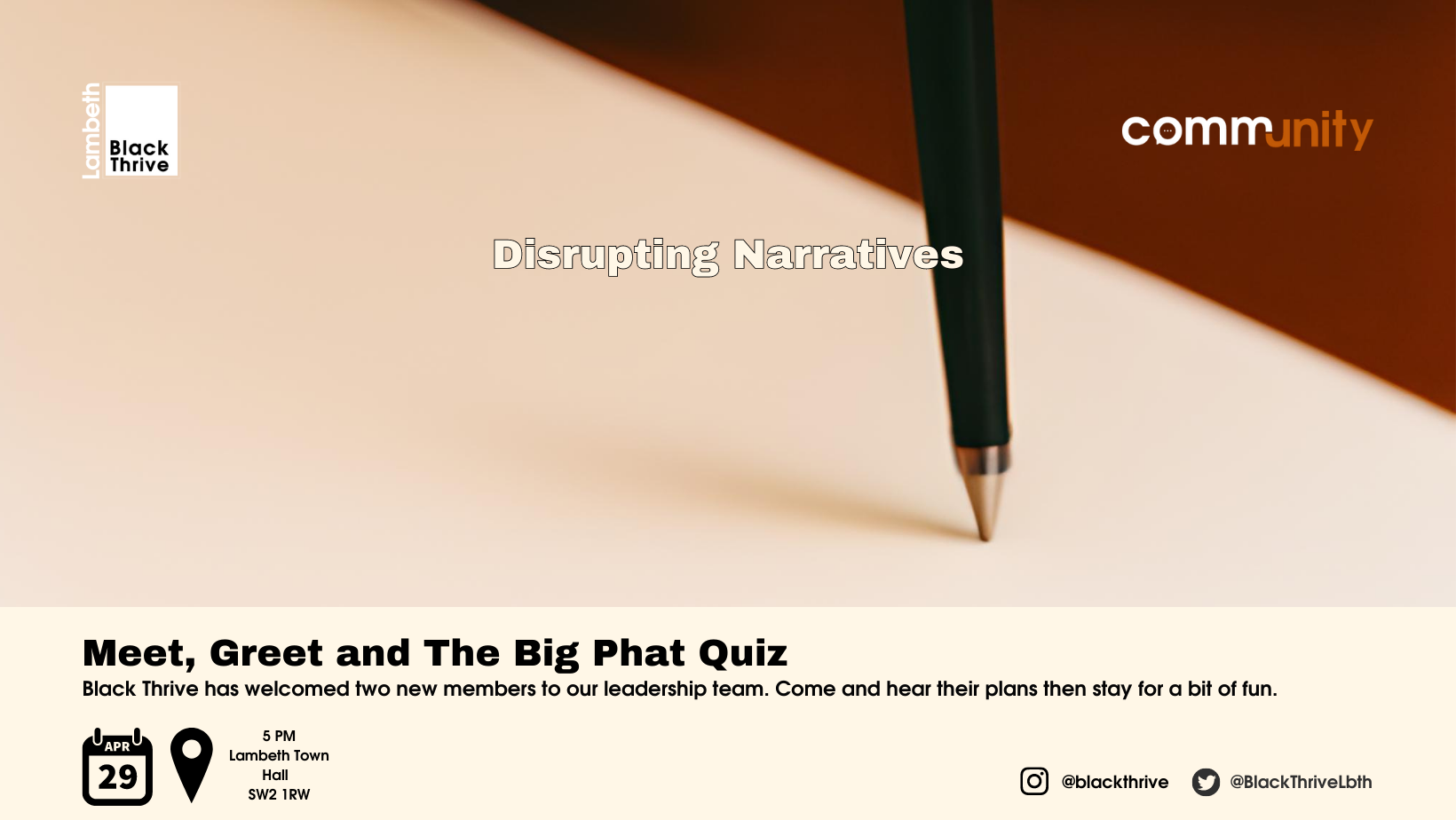 Black Leadership and the Big Phat Quiz
Black Thrive has welcomed two new members to our leadership team. This is an opportunity to hear from them about Black-led leadership, power and changing the system in 2023.
Black Thrive Lambeth and Black Thrive Global are proud to present the latest members of their team.
The Q and A session will be followed by The Big Phat Quiz. So, we are looking for community brainboxes, those that brag about "how they could be on The Chase" or those who simply want to laugh, to come and join us from 5PM.
Lambeth Town Hall 1 Brixton Hill London SW2 1RW
sadiki.harris@blackthrive.org