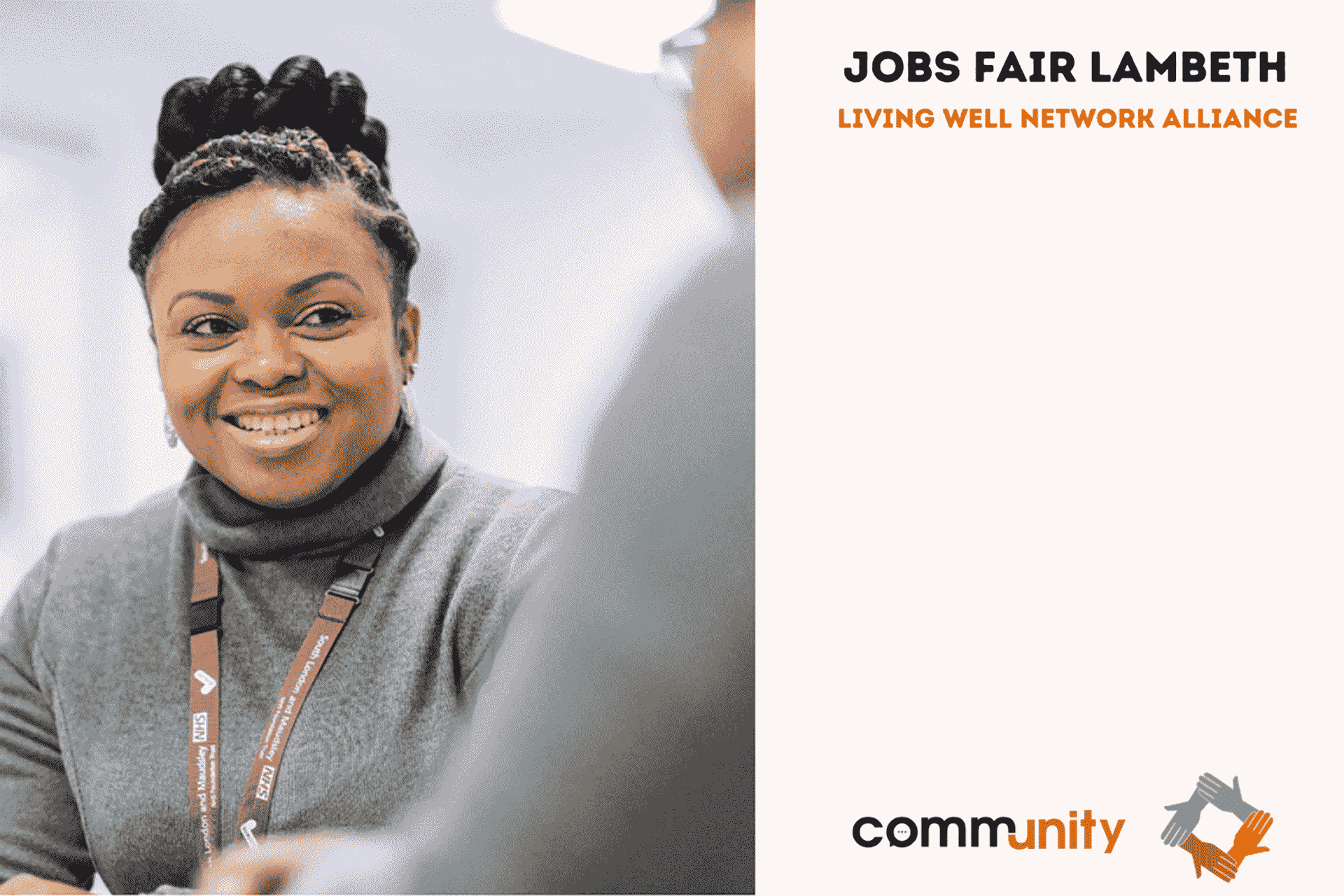 Jobs Fair Lambeth
Want to work for the most advanced mental health alliance in the country?
Are you an RMN, Support Worker, Social Worker or Occupational therapist? If so, we are recruiting to these posts across our community services. Come along to the jobs fair g
et advice from managers and staff on what it is like to work for the Lambeth Living Well Network Alliance and how to get a job with us!
Find out about the jobs that are available in Lambeth

How to apply

Help with completing your application

Interview tips
Friday, 20th January, 2023
Gracefield Gardens Primary Care Centre, 2-8 Gracefield Gardens
2-8 Gracefield Gardens, London, SW16 2ST