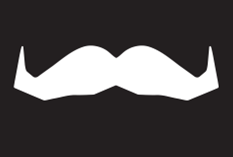 Movember is Bigger than just One Month
An Exploration of Black Men's Mental Health in the UK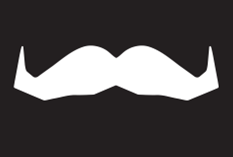 Growing up in a Black household in the UK can come with a multitude of challenges. From pressure from parents to succeed in school, to pressure from the outside world on how to behave. It can be a struggle to understand how to navigate the world, especially for young Black children, from infancy, can be seen as a threat by people and institutions outside of the family home based on societal and systemic discrimination.
Caribbean boys are not more likely to present with a diagnosable mental health condition compared with their White counterparts, by the time they are adults this changes significantly (
Centre for Mental Health
). According to the British Journal of General Practice (BJGP),
recent studies
have shown minimal progress in achieving parity in mental health outcomes for Black men when compared to their White counterparts. Furthermore, for several decades there has been evidence of disparities in the experiences of mental health care for Black men living in the UK. This is further exacerbated with Black men facing significantly more challenges when accessing professional help for their mental health. The BJCP found that these include:
Black men are more likely to be diagnosed with severe mental illnesses such as schizophrenia and other psychotic disorders.

Black men are significantly less likely to have GP involvement in their diagnostic journey.

Black men are significantly more likely to be subjected to police involvement when mentally unwell, undoubtedly a manifestation of structural biases and racial discrimination.

Black men are significantly more likely to be compulsorily detained under the Mental Health Act to receive treatment in secondary care inpatient settings.

Black men are less likely to be offered psychological therapy such as cognitive behavioural therapy and family therapy.
Reasons why Black men are less likely to receive support can vary. The Mental Health Foundation found the
following barriers
to mental health support:
Not recognising they have a mental illness because mental health was stigmatised or never talked about in their community

Not knowing that help is available or where to go to get it

Language barriers

Turning to family or friends rather than professional support, especially for people who don't trust formal healthcare services

Financial barriers, such as paying for private counselling

Not feeling listened to or understood by healthcare professionals

White professionals who do not understand their experiences of racism or discrimination
While these statements are unsettling and shocking, they illustrate that work needs to be done, and recognising the issue is the first step in solving the problem. Islington Council announced that they have invested £1.6 million into a programme called
"Young Black Men and Mental Health"
which will provide training to barbers to support Black men's mental health. Five barbers will be trained in shops around Islington to spot signs that someone might need help and refer them to further support services. The scheme also includes the training of Islington secondary schools' staff to support young Black boys through specialist sessions, as well as a cultural competency programme for the police and GPs. The importance of a programme such as this one is immense as it provides a platform for Black men to communicate their thoughts and emotions, without fear of judgement or being viewed as "un-manly".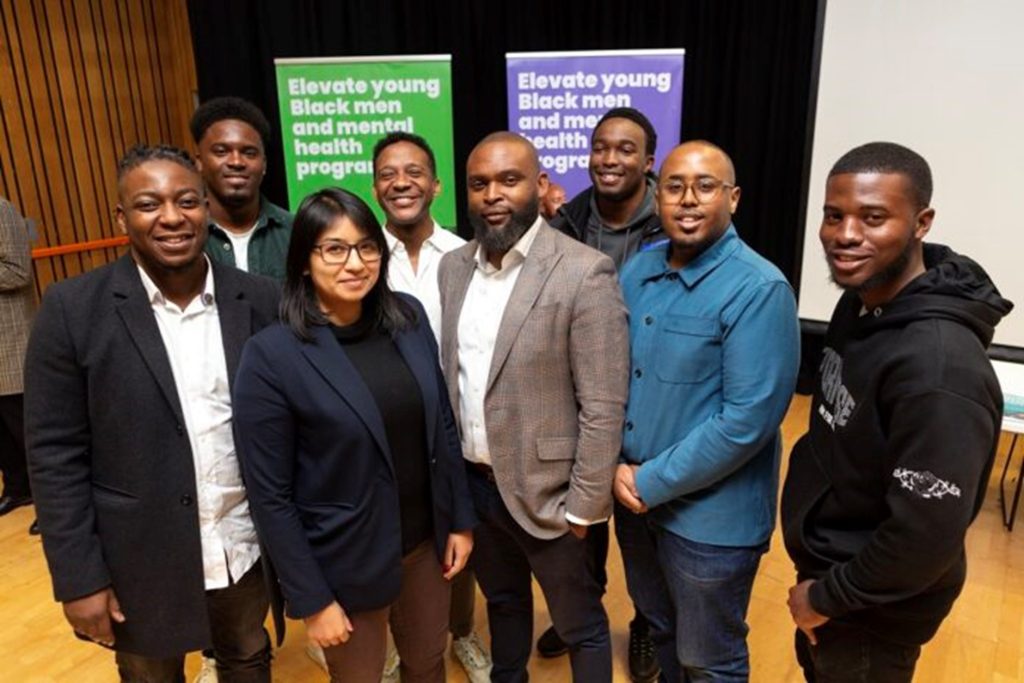 Members of Islington Council involved in the scheme. Credit: Steve Bainbridge
At Black Thrive, this November, we posted about the
Movember Foundation
, which is an organisation that supports men's mental health, in a bid to prevent men from committing acts such as suicide. Our aim was to open conversations surrounding mental health in a bid to destigmatise mental health challenges. Positive shifts in attitudes and open discussion speak to a wider social change, accelerated by social media as it enables ordinary people to share their life stories and hardships to millions of people worldwide. Celebrities and figures such as
John Boyega
and
LeBron James
discussing their mental health struggles online and promoting resilience, while being vulnerable enables Black men to view the topic as one worthy of discussion, as opposed to one of shame. Removing the negative stigma is key to progression within our communities and allows us to have open conversations that can lead to positive outcomes for current and future generations. What I, and many other Black men in the UK, hope for is the removal of negativity surrounding expressing emotions at a young age, and the move towards a future that is more transparent and accepting. Changes being made are prominent, and Black Thrive are working to be a part of this change and to help make it a reality. In the meantime, talk to your friends and family, you never know who needs an ear to listen.